Jordyn Payne - 2023 Scholarship recipient
---
---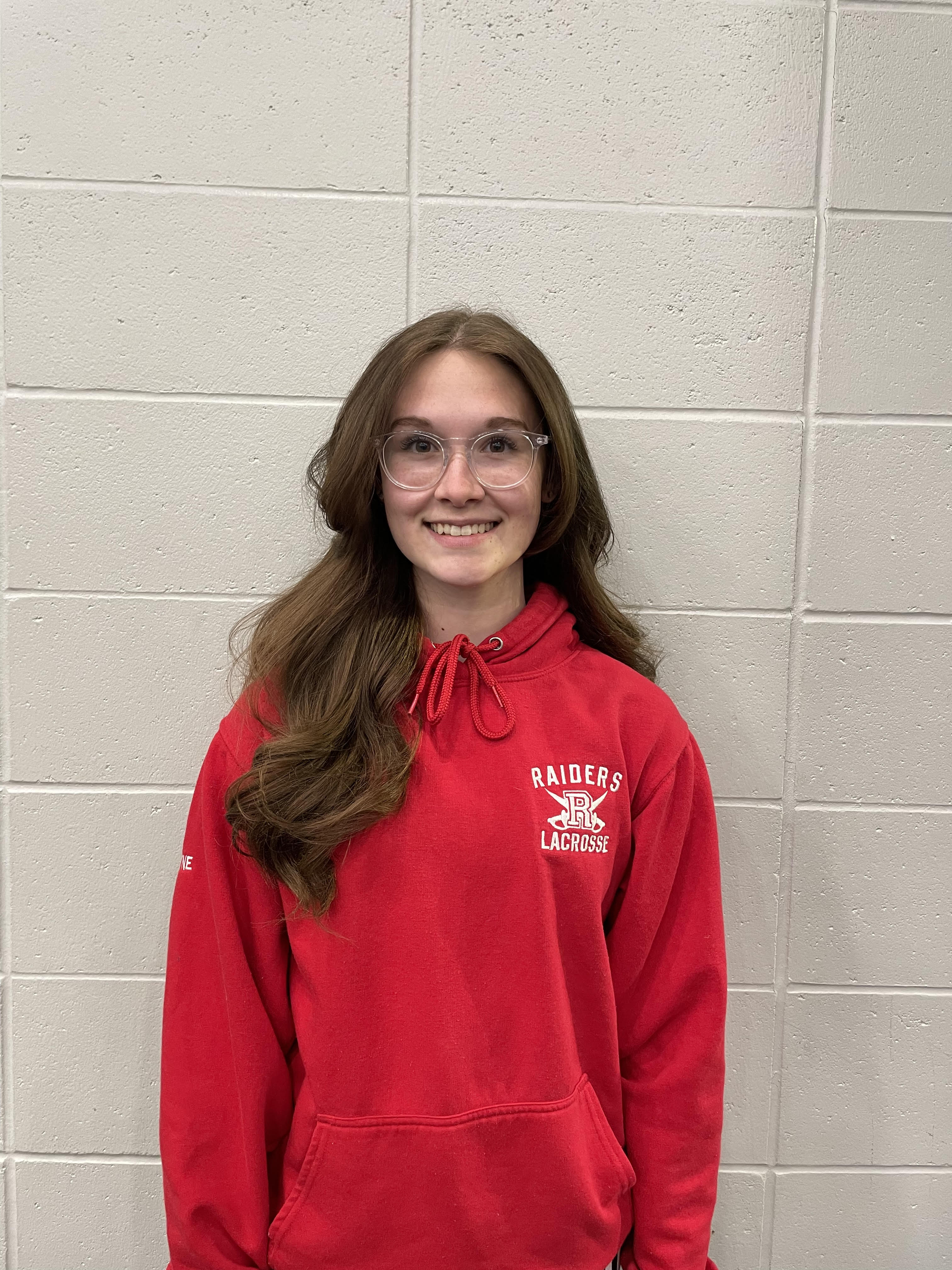 ---
Here are the highlights from Jordyn's application:
Throughout the 10 years I've been playing lacrosse I have made so many great memories,
for example, playing in the Canada Summer Games 2022 with Team Alberta and winning the
bronze medal. February 2022, Team Alberta got a chance to compete in the US Box
Western tournament in Arizona where Team Alberta won the gold medal. While we were in
Arizona, the tournament was also hosting a trial run for Sixes field lacrosse games which we
took part in. All of the events and memories throughout being a part of Team Alberta has
changed who I am as a player. I was a part of the Okotoks Raiders until the female lacrosse
program changed into Fury which I then transferred to. For the past two years, I affiliated
with the Jr Raiders female lacrosse team. During my first peewee year, I was the first female
to try out for the Hoks A team as well as made the team. Before Covid-19, I volunteered to
coach the mini tykes Raiders lacrosse team. For field lacrosse, I have been travelling down
to the states to compete in high level recruiting tournaments; Las Vegas x2, Seattle x2 as
well as San Diego. Since I was young, I have been a part of the Mustangs Lacrosse club
(both summer and fall). In Las Vegas, I was a free-agent with Oregon Pride and won the
championship. I have been team captain numerous times both in box as well as field.

Throughout my lacrosse career, I have been awarded the MVP award several times in
tournaments as well as in singular games. I have been honoured with so many memories
throughout my 10 year lacrosse career, and I believe they only get better.
Volunteering at the local Food Bank in Calgary, as well as "The Magic of Christmas" charity
in Calgary was very rewarding. I am actively looking for University's and I am in contact with
a handful of Coaches in the United States. Recently, I have been looking into prospect
camps for some universities. In my academics, I have been in Honors Roll as well as Honor
Roll with Distinction. My plans for post secondary are to study Forensics and Criminology,
because of my passion for it. I am a hard worker both in school and on the field. I was also a
part of Performance Inspired Training as a part of my Field Lacrosse career and individual
sessions with Tyler Shillington for over a year. This program has helped me physically
develop stronger, faster, and smarter on the field.