Scholarship Recipient for 2022 - Chayse Graveland
---
---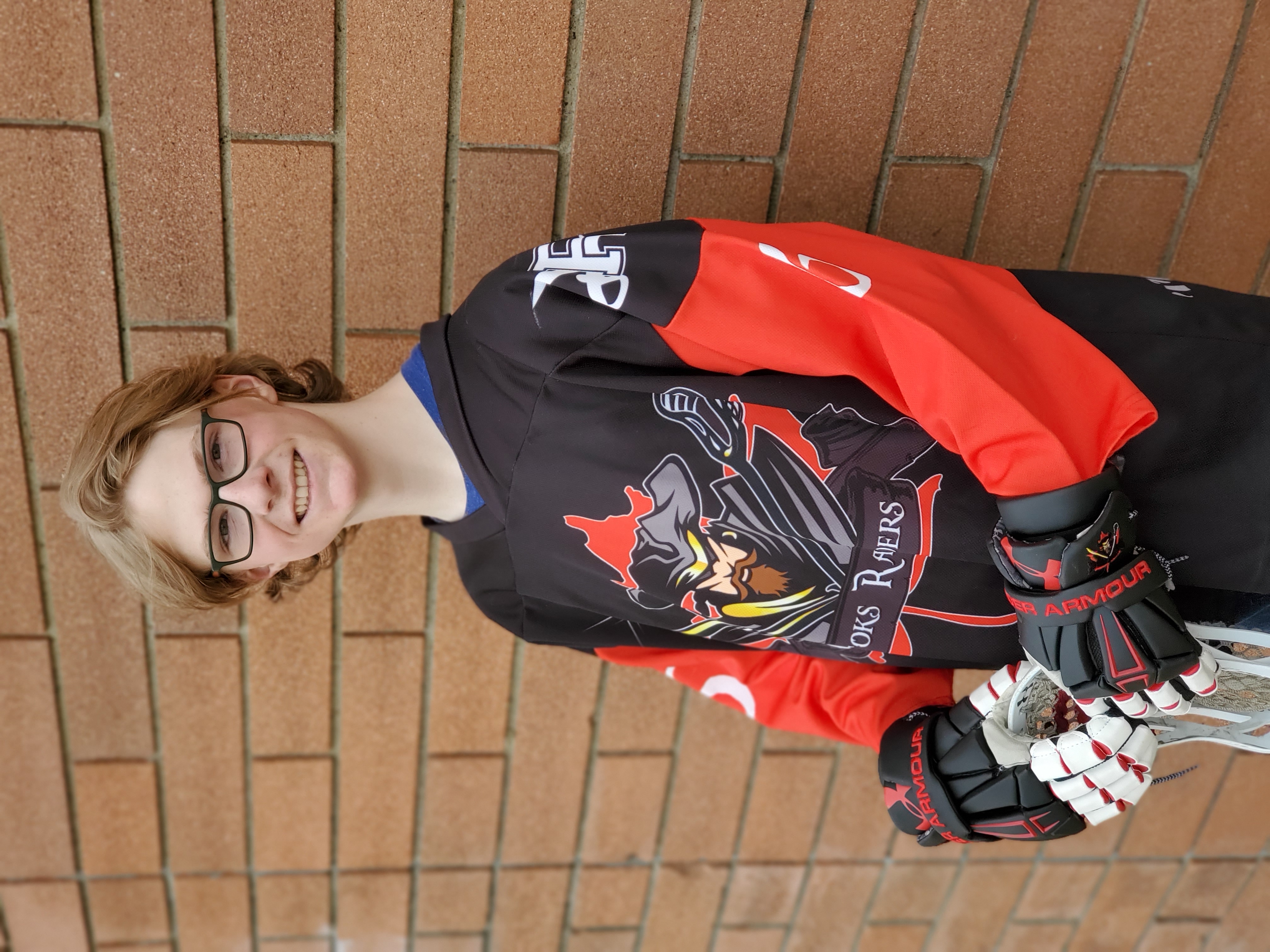 ---
The Okotoks Raiders are proud to announce that the recipient of the 2022 Okotoks Raiders Memorial Scholarship is Chayse Graveland. Chayse first started playing lacrosse in Lethbridge, before moving to Okotoks and continuing his lacrosse career as a Raider as a 12U player. Chayse participated in Raiders lacrosse activities through the pandemic, and even lent his services to the Knights lacrosse association in 2021 because of pandemic restrictions hampering Okotoks' ability to put a team on the floor. Chayse's favourite lacrosse memory is from his 14U season when he was the Associate Captain for his team that won the City Championship and a silver medal at the Provincial Championship.

Away from the floor, Chayse is a volunteer with Rocky Hills Ranch, helping children learning about horses and other tasks around the ranch. We hope he will also pardon us the spoiler, but he provides secret snow angel help to some of his elderly neighbours as well.

Chayse continues to be involved in lacrosse as an official, a very important role and a great way to give back to the game. After high school Chayse is hoping to pursue studies in Farrier Science. We know that Chayse will have a bright future and we look forward to seeing him involved with lacrosse for years to come. We are very proud to provide Chayse with a little help with his future plans. Congratulations Chayse!

For more information on the Okotoks Raiders Memorial Scholarship, see our website here.