Congrats to Oliver Faye - Scholarship winner!
---
---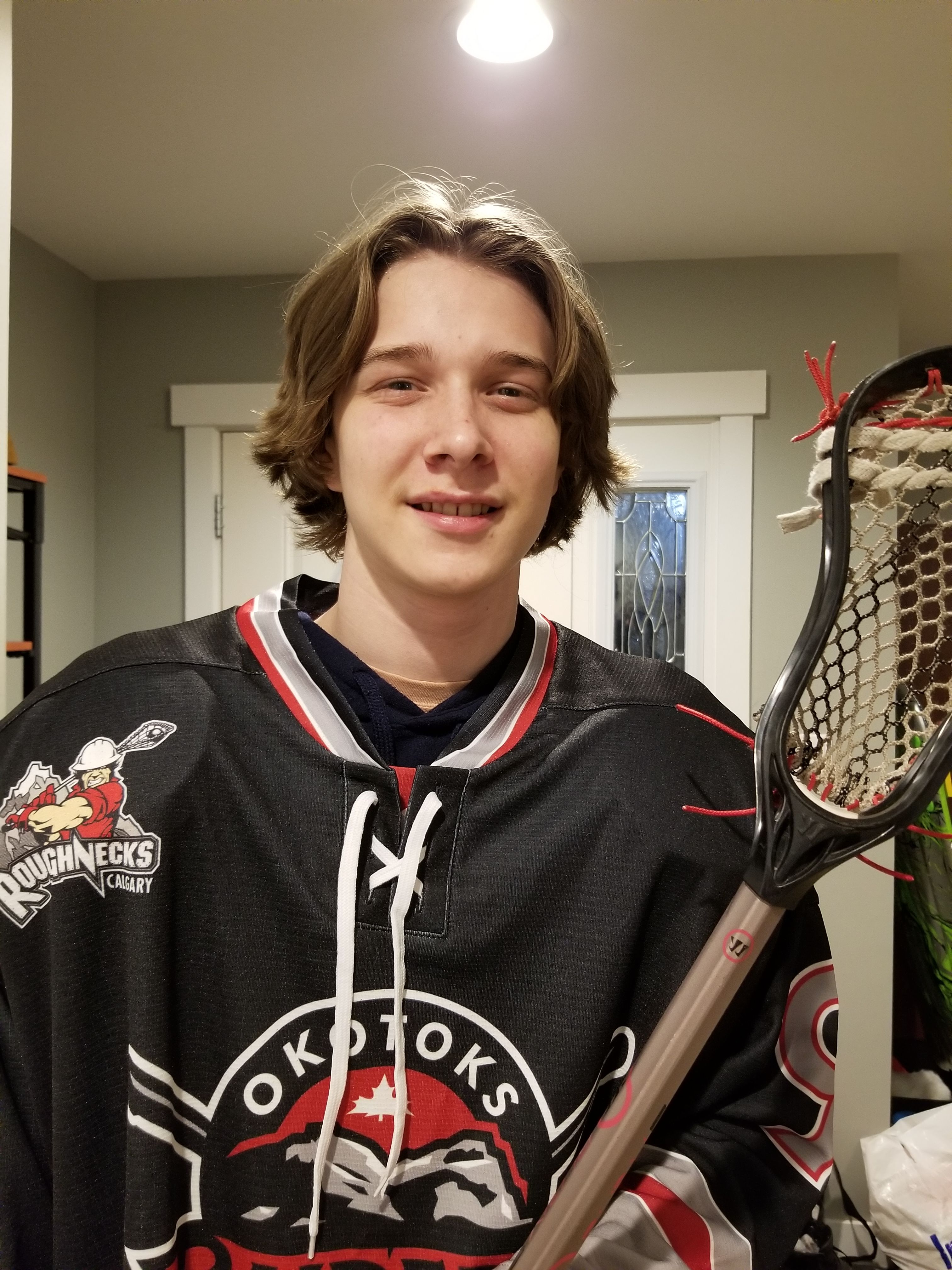 ---
The Okotoks Raiders are awarding two scholarships under our annual scholarship program (you can see more information on that program here). Each recipient has earned a $1,000 scholarship toward their eventual post-secondary studies. Here is a bit of information on each of our recipients.
Oliver Faye has played lacrosse in Okotoks since he was a 5 year old mini-tyke. A rare Raider to have completed all of his minor lacrosse here! His favourite lacrosse memory is winning Bantam City Championships and a silver in Provincials in 2018. Oliver was really looking forward to his final season in Midget B and was very sad that the pandemic cancelled his season, but was a mainstay at all of the ORLA's summer activities and helped to mentor many of the younger players. He hopes to continue to coach others in lacrosse in the future.
In the community, Oliver has volunteered with the St. Luke's Outreach Centre and at Feed the Hungry in Calgary. He is still deciding what type of post-secondary education he would like to pursue after high school.
Thank you for being a Raider Oliver and we look forward to the great things you will do in the future!"