2019 Okotoks Raiders AGM
---
---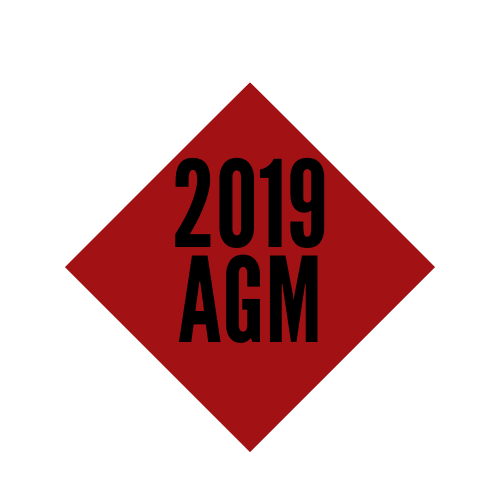 ---
As per our previous email, the Okotoks Raiders Lacrosse Association annual AGM will be held November 26, 2019 7-9pm at the Crescent Point Fieldhouse meeting room. We wanted to provide you the following additional information on what you can expect at the AGM along with a little additional incentive to get as many of you out as possible!
AGM Attendance Draw - All families that attend the AGM will be entered in a draw to win 1 of 2 prizes equal to 1/2 the cost of registration for the upcoming 2020 season. Only families that attend (and none of the outgoing or incoming Board members) will be eligible.
Board of Director Elections and Proposed Slate - The most important part of the AGM is election of the Directors for the 2020 season. Pursuant to section 21(a) of the ORLA By-Laws, the Board of Directors are obligated to nominate a slate of directors, however any person in attendance may be nominated and elected by a majority of members in attendance. The following outlines the current Board's proposed slate and positions available:
The following Directors were elected at the prior AGM and have 1 year remaining on their terms and will be returning for 2020:
Registrar - Nancy Rattray
Director of Operations - Peter Slickman
Up for election to complete second year of a 2 year term:
Director of Administration - Crystal Taylor (returning)
Director of Organizational Development - Lee Kennedy (new)
Up for election for new 2 year terms:
President - Brent Robinson - (returning)
Director of Programs - Shannon Rea - (returning)
Treasurer - Lana Young - (returning)
Director of Technical Development - Ian MacDonald - (new)
Annual Report
- The Board will deliver an annual report, including a financial report, outlining the clubs operations over the prior year. The format will be similar to last year's report, but if you have any specific information you would like included or to know about, email
president@okotokslacrosse.com
and we will do what we can to address them.
HOKs Program and Tiering - The terms of this program, as well as changes to how PeeWee tiering is structured, are likely to be addressed by the CDLA at its December Board meeting. If you wish to have input on these issues, the AGM is a great time to discuss them.
Graduating Midget Scholarship Program
- At our most recent Board Meeting, the Board of Directors approved the terms of a Scholarship program to award up to 2 of our graduating Midgets a scholarship for post secondary education for up to $2,000. The full terms can be found on our website here
http://www.okotokslacrosse.com/content/scholarship-information
Applications are due by December 31, 2019.
Hope to see many of you out at our November 26, 2019 AGM!
Okotoks Raiders Board of Directors