Pre-season sessions
---
---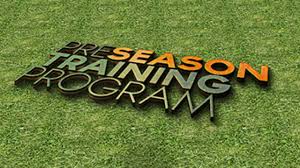 ---
Hello Raider Families!
Our pre-season training sessions have been well received and our available floor time in March is starting to fill up. At this point, anyone registered by February 18 should have received an email letting them know which dates up to March 1 they can be on the floor. Those registered on or after February 18 will get emails soon with the schedule for March 2-15.
In order to bring some regularity to our schedule and planning, we are going to set a deadline of February 28 to schedule players into sessions up to March 15. If your player is registered before that date, your player will get on the floor at least twice between March 2 and March 15.
If you register after February 28, and assuming that the current type of program is what we are still offering from March 15 onward, you will still get to participate and if we have slots available we may be able to get them in right away. We just can't promise that your player will be on the floor before March 15. Of course, if the situation changes and the program we offer changes after March 15, all registered players, regardless of when they register, will be included.
We hope your players have been having fun so far. It's been so great to see all our favourite smiling faces!
If there's any other questions about this or any other part of our program, please feel free to get in touch with our Board or call Brent Robinson at 403-701-0643
Okotoks Raiders Lacrosse Association